Table of Contents
Trying out Google hangout
Signing in to Google
If you have not signed in to your Google account a Google page will appear part of which will look like this: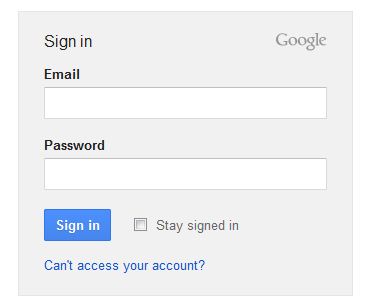 Enter your Google Account name and then click on the password rectangle and then enter you password and then click on the Sign in botton.
About to join the Hangout
If all went well you may now get a page that may looks like this: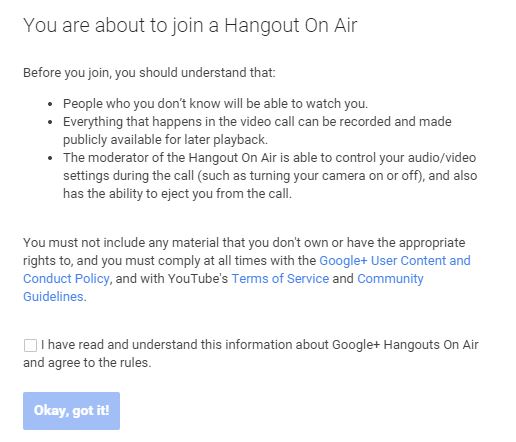 Tick the accept box and follow the prompts until you are in the hangout. If your camera is working you should be able to see yourself
Add People to this Video Call
After a short delay you should get a page that partly looks like this: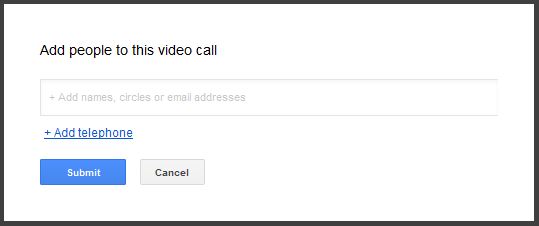 And you may see yourself at the bottom of the page if you camera is working.
As you are only trying out Hangout by your self click on the Cancel button.
The main Hangout Page
You should now see a page that looks like this: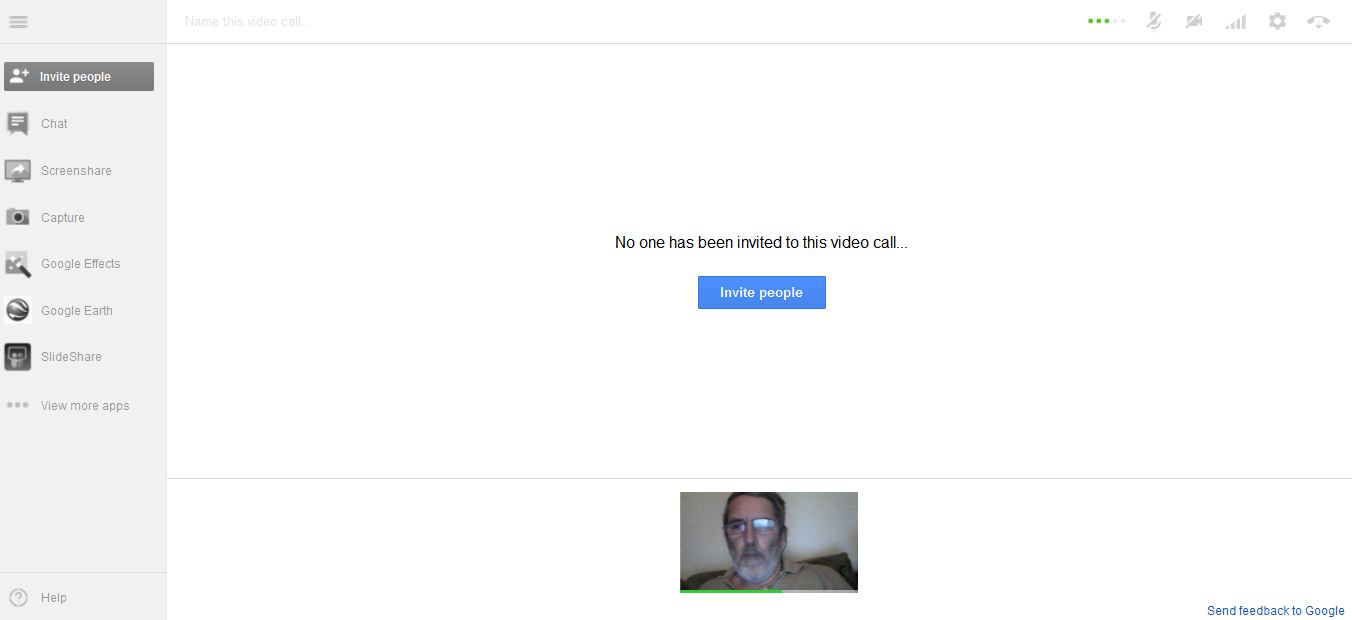 It is the main Google Hangout page:
If you have a camera set and working and you are in front of it, you should see your self in the small image at the bottom. Move around and you should see yourself moving. If you have microphone that is working say a few words and you should see the 5 gray dots

near the top right change to coloured dots

as you speak
If this is not happening the click on the Setting Icon

near the top right of the page.
Checking your Settings
The setting page looks like this: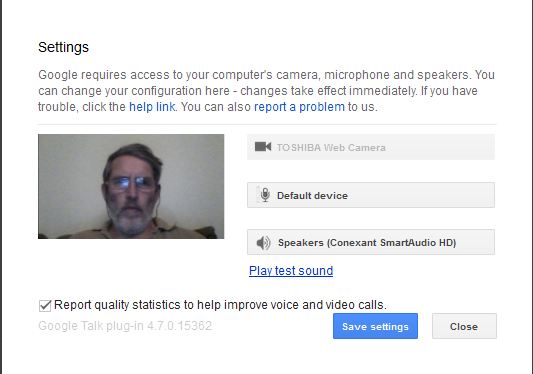 You can click on the item to set up your Camera, Microphone and Speakers. Clicking on "Play test sound" will play a sound so that you can check that your speakers are working and are loud enough for you to hear.
If you make changes click on Save setting. Click on save
The link to click on to try this all out